Tom Morgan took on Disney's Up and flew some 25 km across South Africa in a camping chair strapped to 100 helium balloons.
It sounds like an urban myth or a hoax, but this really happened. Tom Morgan flew his camping chair tied to 100 helium balloons as high as 2,438 meters above the South African plateau.
The 38-year-old spent two days filling large balloons with helium gas before taking off on his "magical" journey.
With the help of several water barrels, Tom was able to balance and control his balloon-powered aircraft.
Originally trying to take flight in Botswana, Tom moved his attempt to South Africa last weekend, where he finally lifted off.
"The problem was finding a good weather window and it was difficult to protect the balloons as they kept bursting," he says.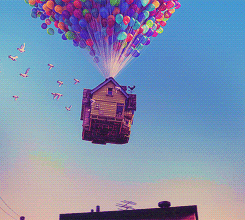 What Tom did, millions have thought about. Even if you hadn't thought of the idea yourself, we all remember Disney's Up, in which Carl Fredricksen tied his house to thousands of helium balloons and flew away on an adventure.
You can watch Tom Morgan's flight in video below: